The Joyce family can be traced back to Wales. Originally arriving in the south of Ireland, Thomas Jorse made his way to the West of Ireland with his wife and later acquired a considerable amount of land on the Galway-Mayo border when his son married into the ferocious O'Flaherty clan. This area became known, and is still known as "Joyce country".
Their family motto was "Mors aut honorabilis vita" or death before dishonour.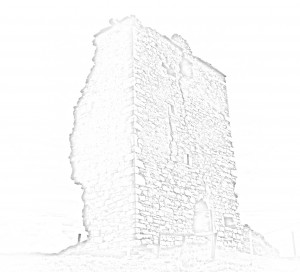 Claddagh ring creator Richard Joyce was quite possibly the most famous Joyce family member, although not the only one. His granddaughter Margaret na Drehide, or Margaret of bridges , used her wealth to build bridges throughout Connacht.
In modern history William Joyce, otherwise known as Lord Haw Haw, became infamous during WW2 as he broadcast Nazi propaganda to Britain from Germany.
Famous author James Joyce is also thought to be a descendant of this tribe.