PHONE OR FAX
Our opening hours are 9.00 am to 6.00 pm (GMT) Monday to Saturday excluding holidays, and 11.00 am to 6.00 pm on Sundays.
Call us on (091) 562 554
E-MAIL
Email info@thecladdagh.com
EXPLORE OUR VISITOR CENTRE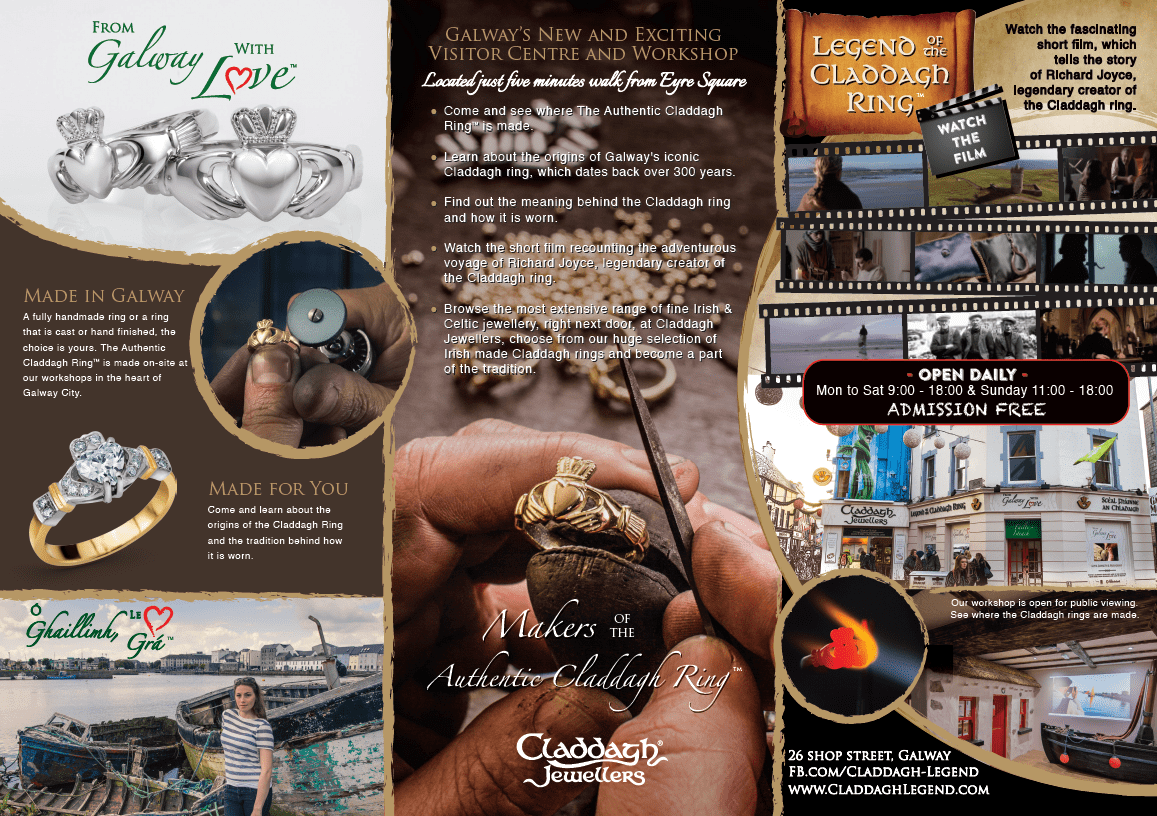 Wonderful visitors centre..sit back and enjoy the movie about the Claddagh ring and watch the jeweller making these rings… a must see when visiting Galway.
Maureen
Popped into this museum by chance. It's free entry. watched a 20 minute movie about the creation of the claddagh ring. very enjoyable!
Aisling
Such a lovely visitor centre in the middle of Galway city, so much to see and learn about, with very reasonable prices!! I Recommend for all families visiting Galway!
Rebecca