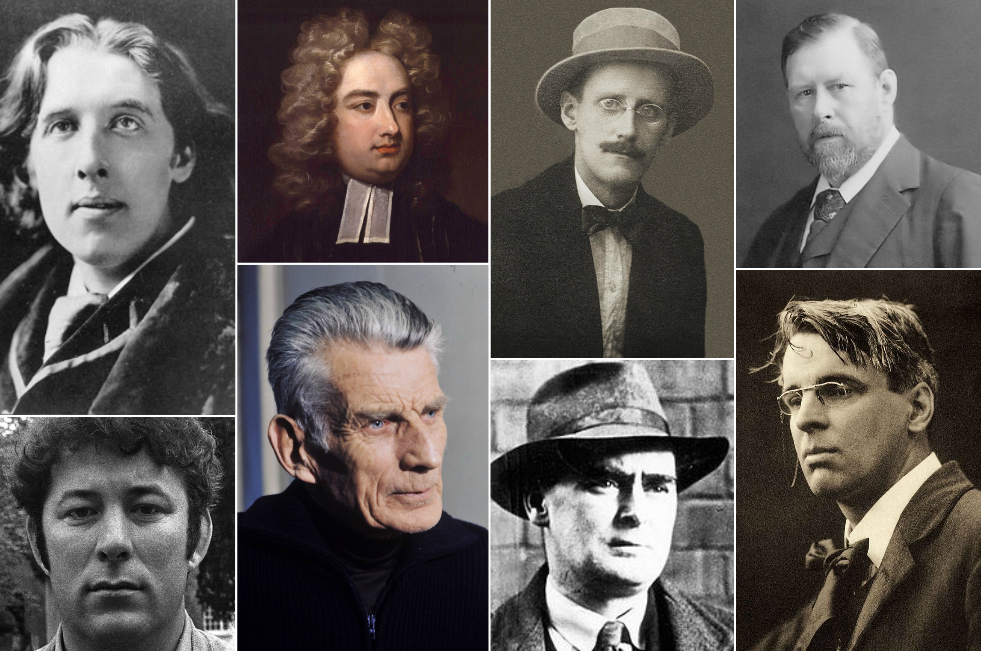 Ireland is known for producing many of history's great authors, poets and playwrights. Storytelling has been part of the fabric of Irish life dating back centuries where bards and Seanchaí would recite stories and folklore. This part of Irish heritage has no doubt played a part in the contribution of the Irish to literature. Let's take a look at some of the greats.
James Joyce
James Joyce's Ulysses often tops the greatest books of all time. The book is written as a stream of consciousness and has become one of the most influential and innovative books of the twentieth century. His other works include A Portrait of the Artist as a Young Man, Finnegans Wake and the short story collection The Dubliners.
His wife and muse Nora Barnicle was born in Galway and letters between the two have become infamous because of their explicit nature. Their first rendezvous in Dublin took place on June 16th, the date that his novel Ulysses takes place and a date is now celebrated as Bloomsday.
Joyce moved to Paris, Trieste and Zurich, but he always wrote about his native Dublin stating "I always write about Dublin, because if I can get to the heart of Dublin I can get to the heart of all the cities of the world."
Oscar Wilde
Both the Irish and English claim Wilde as their own but Oscar Wilde was born and reared in Ireland. He attended Trinity College and went on to attend Magdalen College, Oxford. After returning to Ireland after for a brief stint, he returned to England where he started to rise to prominence.
Wildes life was a colourful one, one that often overshadowed his work in many ways. He wrote many short works of fiction including the Happy Prince and Other Tales and his only novel A Picture of Dorian Gray was to become a Gothic classic. He also wrote plays including The Importance of Being Earnest and Salome.
Wilde was tried and imprisoned for engaging in homosexual activity leading to a fast deterioration in his health. Upon his release he fled to France where he died three years later with the famous words: "This wallpaper and I are fighting a duel to the death. Either it goes or I do."
He remains one of the most quoted writers of all time with his one-of-a-kind wit and humour.
Bram Stoker
Bram Stoker certainly wasn't the first to write about vampires, but he is one of the most well-known. His creation Dracula is as popular now as ever before.
Born in Dublin, Bram Stoker was bed bound with illness until the age of seven. His mother would tell him stories of Irish folklore, feeding his imagination. After graduating from Trinity College he went to work with the Irish Civil service and worked as a theater critic on the side. This is where he met famous Irish Gothic writer Sheridan Le Fanu, and Henry Irving, an actor, both who would influence the character of Dracula.
Stoker married Florence Balcombe, a lady once engaged to Oscar Wilde, and together they had a son but Stoker was somewhat of an absentee father. He devoted his life to Henry Irving, becoming his business manager and writing in his spare time. He spent up to ten years researching and writing Dracula. The book was not an immediate bestseller and Stoker did not make much money from it. It was only much later on that the books popularity grew.
Samuel Beckett
Beckett was born in Dublin and grew up somewhat privileged. He attended Portora Royal School in Enniskillen just like Oscar Wilde and graduated from Trinity College with a BA. After a brief teaching stint in Belfast he moved to Paris where he was introduced to James Joyce. He did some research for him for The Dubliners but the relationship soured after he rejected advances from Joyce's daughter Lucia.
He returned home to Ireland briefly before travelling to London, France, Germany, and Italy before settling in Paris. He joined the French Resistance during the war. Later he was awarded the Croix de Guerre for bravery. Over the next few years he wrote his most prolific works including the play Waiting for Godot. His style of writing has been called "Theatre of the Absurd".
Beckett died in Paris just a few short months after the death of his wife Suzanne.
Flann O'Brien
Flann O'Brien sadly never got the recognition he deserved during his lifetime. Born Brian O'Nolan in Tyrone, he attended UCD. He went on to work in the civil service and wrote columns for the Irish Times.
His book The Third Policeman was rejected for publication and only published posthumously. It went on to become one of the important pieces of post-modern literature ever written, known for its complexity and satire. Other works also include At Swim Two Birds and The Dalkey Archive.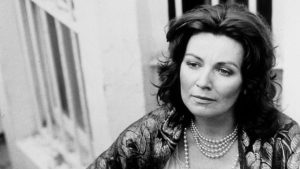 Edna O'Brien
Edna O Brien was born in county Clare. She had a strict upbringing against the oppressive Catholic background of rural Ireland. A woman beyond her years, her first novel The Country Girls was banned in Ireland due to its sexual content, which at the time was something of a scandal. She married and relocated to London where she had two sons. Her mother was against her marriage and against her becoming a writer.
Despite this Edna went on to write what was to become a trilogy: The Lonely Girl and Girls in their Married Bliss. Both were also banned in Ireland. Not afraid of going against the grain, she went on to become a prolific and celebrated writer and paved the way for many female writers after her.
She also wrote short stories, poems and plays.
Seamus Heaney
A true gentleman, Heaney created lines so incredibly beautiful that he won the Nobel Prize for literature in 1995.
Born in Derry, he chronicled his upbringing in his poetry which contained themes of nature and tension against the backdrop of the troubles in Northern Ireland. He was a professor at Oxford University and Harvard during his lifetime and featured in the national school curriculum both nationally and internationally.
There was an out pour of grief when he died in 2013, with Colm Tóibín saying "In a time of burnings and bombings Heaney used poetry to offer an alternative world."
W.B Yeats
W. B. Yeats is a poetic force to be reckoned with. Considered to be one of the greatest poets of the twentieth century, Yeats was also a strong political force in Ireland.
Yeats and his family moved to London when he was two years old, but he spent much of his holidays in Sligo during these years which influenced his later work. Yeats moved back to Dublin to attend high school and the Metropolitan School of Art in Dublin before returning to London where he met Oscar Wilde and Maud Gonne. Maud Gonne became his muse, and he fell in love with her, but she refused to marry him on numerous occasions.
Together with his friend Lady Gregory and others, they set up the Irish Literary Theatre in Dublin now known as the Abbey Theatre. He worked tirelessly there for his entire life.
In 1922 Yeats was elected an Irish senator and won the Nobel Prize for literature in 1923. His contribution to the arts in Ireland was immeasurable, and he wrote poetry right up until his death in 1939.
Jonathan Swift
Born in Dublin to English parents, Swift moved between England and Ireland for most of his life. He graduated from Trinity College before moving to England to escape the Glorious Revolution. He returned to Dublin years later to take the post of dean at St. Patrick's Cathedral in Dublin. It was during these years that he wrote his best works including Gulliver's Travels.
He died in Dublin and is buried at Dublin's St. Patrick's Cathedral.
Modern Irish Writers
Many modern Irish writers have also been winners of the prestigious Man Booker prize including Anne Enright, Iris Murdoch, Roddy Doyle, John Banville, and this years Anna Byrnes.
Irish writers have made a significant contribution to world and their legacy lives on.